I've been asked about Leonardo's wardrobe so many times that I decided to write a blog post about it *) My lengthy answers to all your questions are below – you've been warned! For the impatient ones, there is a list of brands I like at the end of the post *)
Fashion is something I've been always passionate about, from the early teen years I spent watching runaway after runaway on Fashion TV, memorizing all the collections, names of designers and models; through my late twenties when I quit legal career to pursue fashion photography; and up until now when at 36 I became a mom, created this blog and started my own brand of kids clothing, DOL kids.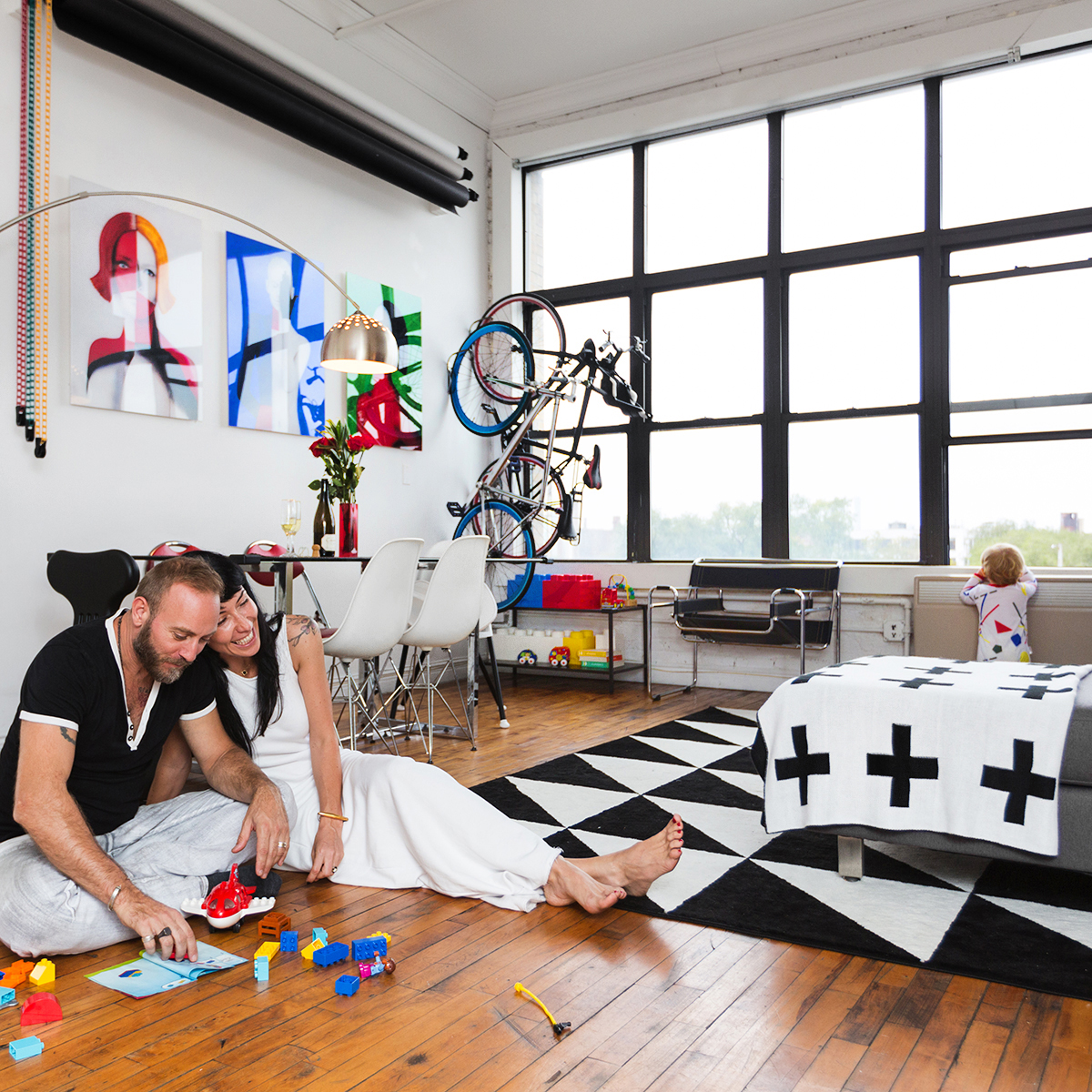 Just as my body and soul went through an incredible transformation during the months of pregnancy, my closet went through drastic changes together with me. Beloved stiletto shoes and many of party outfits were swapped for comfy flats and overalls. The latter is something I discovered thanks to Leo. All his cute little jumpers and onesies and PJs were so cool while being so comfortable, I decided to get a one-piece for myself and I couldn't help but fall in love. Now about 30% of my wardrobe consists of various jumpsuits, overalls and rompers. They give you one simple answer to the ever-difficult question "What to wear?", and they let me twin easily with Leo. Speaking of which…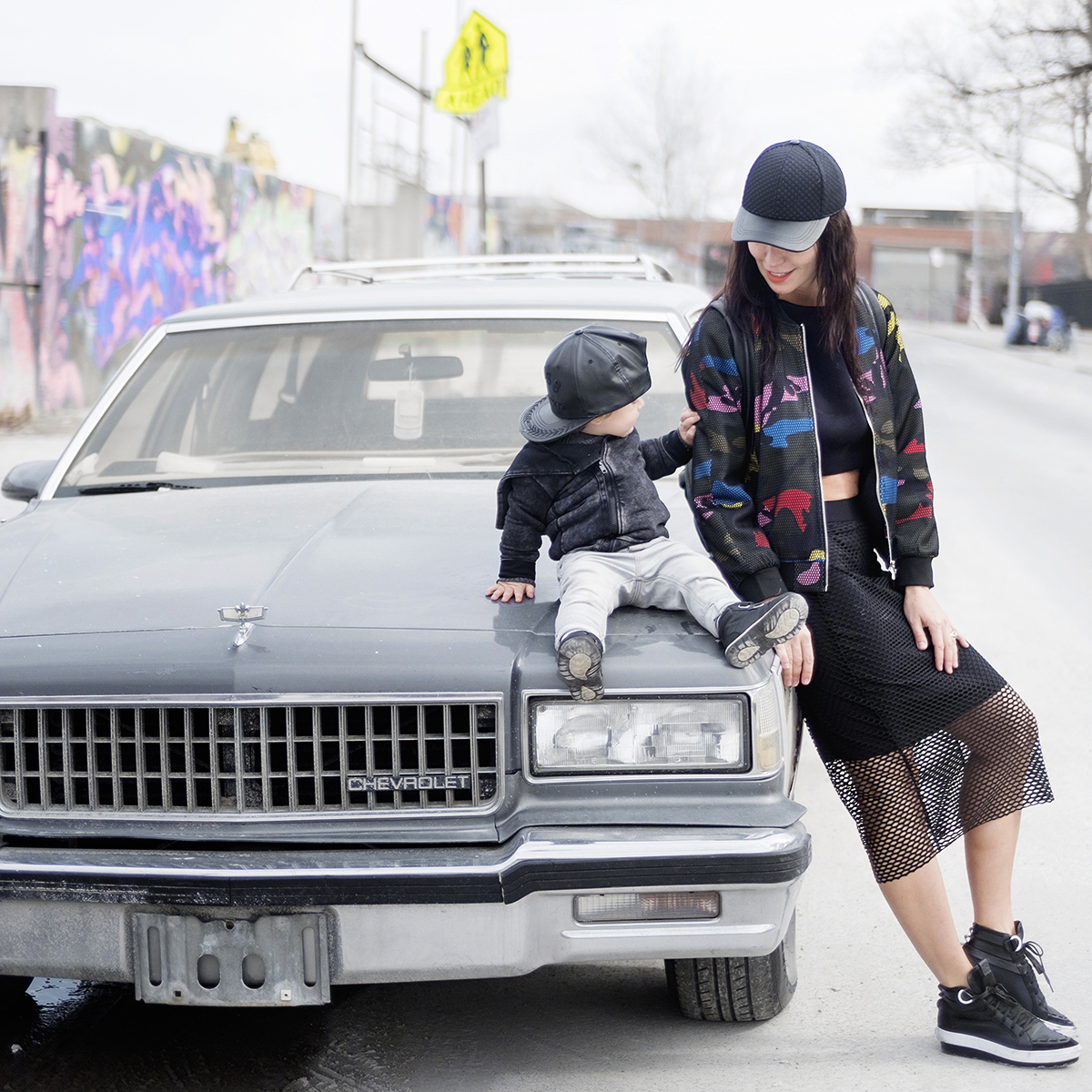 Did you ever try twining with your little one? How much fun is that! Dressing up just got to a completely new level, becoming double fun! I love matching our outfits and see smiles on people's faces when they see us walking on the street. And contrary to my initial skepticism about mom-son twinning, it ended up quite possible without being limited to t-shirts, sneakers and jeans (all of which are rare guests in my closet) My twinning is quite often color or pattern-based, and it does the same effect as matching the styles. You can see some of our twinning outings at Nothing to Wear.
Talking about wardrobe color palette I believe that all pieces of your wardrobe should go well together, and each of them should say something about you. Having neutrals as a base is always a good idea – black, white and grey are easy to wear and combine. I love a pop of bold color here and there, or sometimes by itself. If I need to pick just one color I love it would be red. It's a great color accent as well as a very powerful color for a head-to-toes ensemble. Alas, as much as I like red, I recognize that it's not the right color for my fair skin blue-eyed boy, and more soft, subdued colors would suit him way better. Same with black – it's a "convenient" color for an active kid like him who gets messy within seconds, but it's too harsh and heavy for his complexion, and almost too serious for his age, so I only use it in small dozes, as an accent. For Leo I wanted his wardrobe to be gender-neutral, and to avoid cliche navy blue many brands use for boys. Also, as much as I love stripes, I think they are overly used by kids brands so when possible I try to stay away from them to avoid looking like everyone else on the playground.
I must admit – I am a chronic shopaholic, but not a compulsive one. I put pieces of my wardrobe carefully and with consideration, like a puzzle. I prefer unknown and original brands to famous labels, and well-curated thrift shops to fancy boutiques. I don't follow fashion trends but rather my own style. It all applies to Leonardo's closet as well.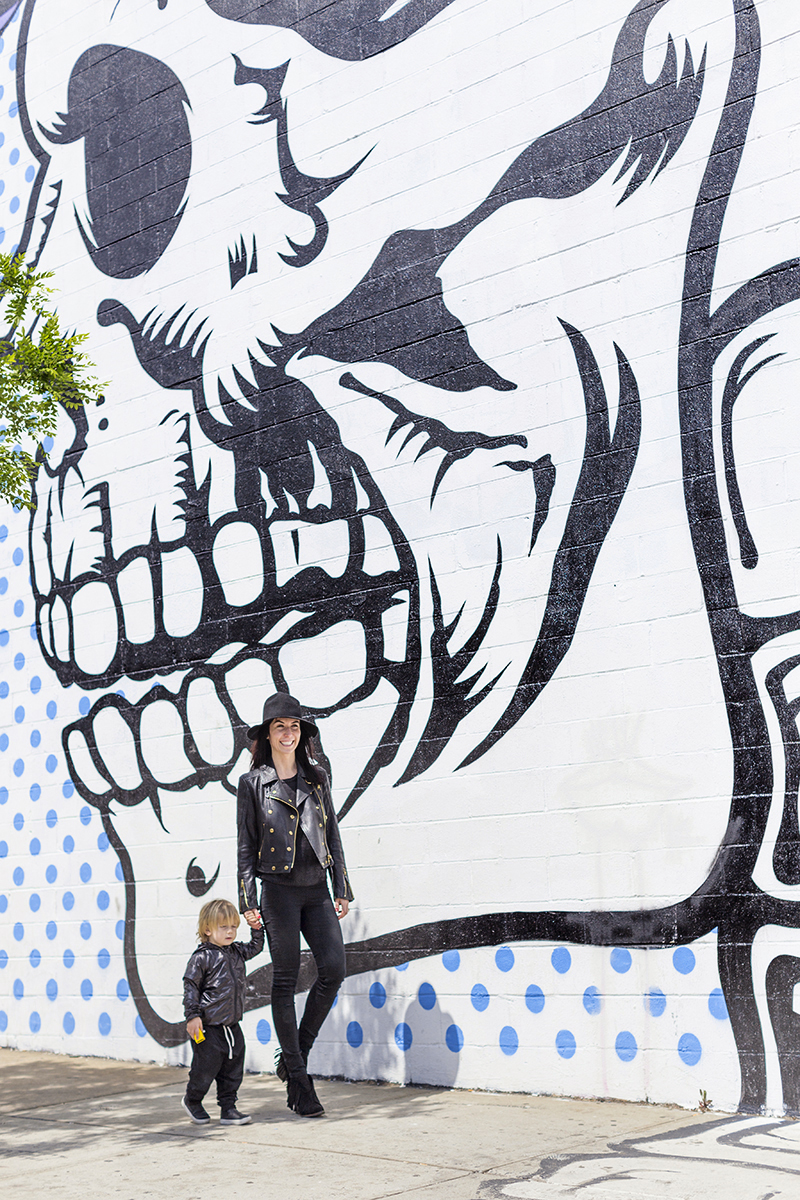 When I designed Leo's nursery – months before his birth – I built an open wall closet for his tiny clothes, and shelves for little shoes and accessories. As his clothing grew in length, I needed to revamp that part of the room, giving more space to them to hang. I like having clothing – both his and mine – hanging versus being folded away inside a drawer – this way you can see them all and make styling choices easier. I do have a rule of "maximum number of hangers": for Leo the maximum number allowed is 60 (while my closet has a little more than that..) Which means that all Leo's wardrobe should be arranged piece by piece on 60 hangers max. If I go over this amount, it means I bought him way too much clothes, so I do a revision and get rid of things that are either too small, or too worn out or not the best representation of his style.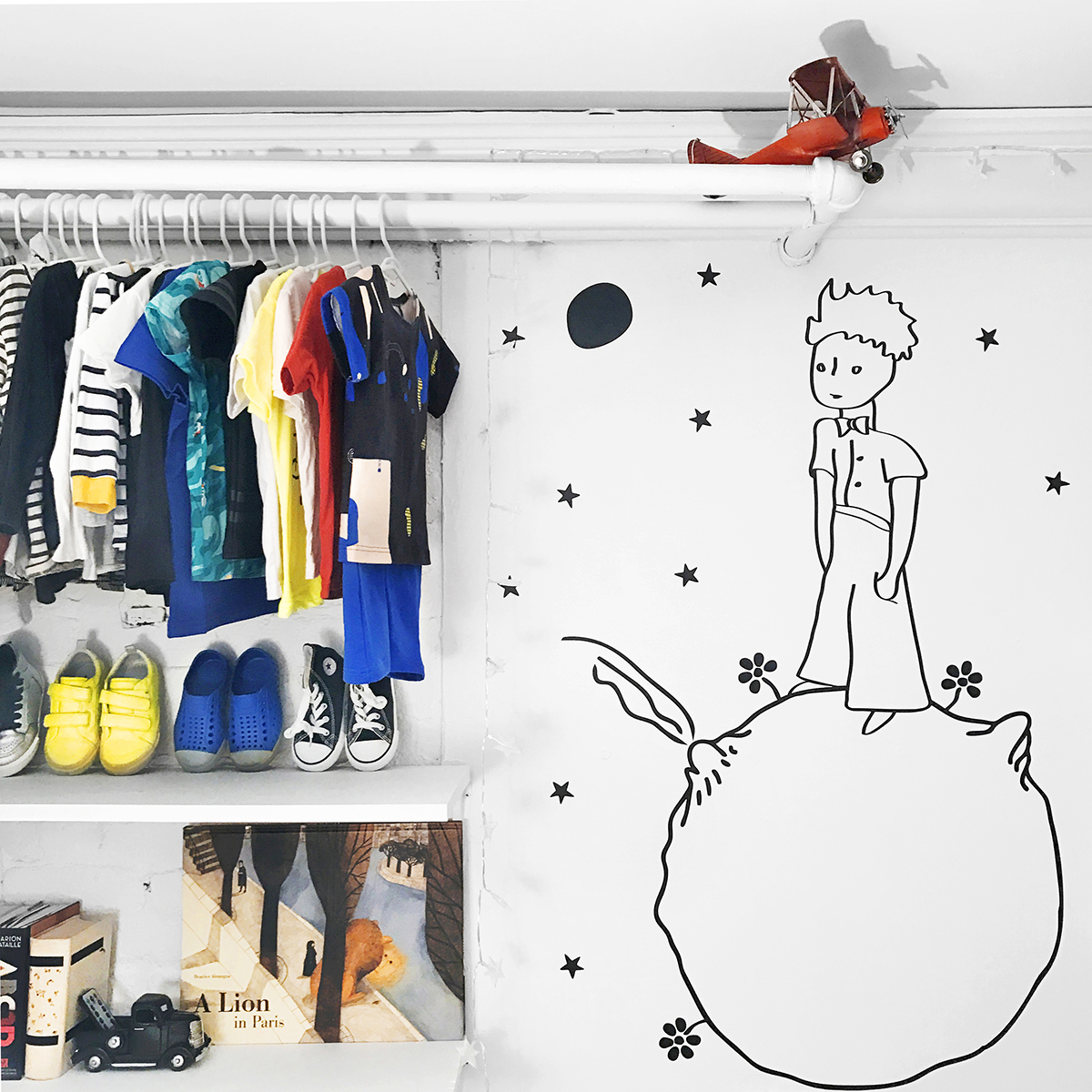 Since I moved to United States 12 years ago I mostly shop online and almost always outside of the country. Europe and Australia are way more fashion-forward, and you can find something very unique and special that is not mass produced. 99% of Leonardo's clothing is bought online. Here are some of the brands I like (in random order):
Quite often I get ideas as well as I find less-known brands on IG, and that's one of my reasons of being there. For the rest there is always H&M, Zara and Amazon *)
Alas, thrift shops for kids are not as exciting as for grown-ups, at least the ones I found in NY. There is Flying squirrel & Clementine, and on rare occasions I would buy smth in like new condition there, or just sell clothes that Leo outgrew.
Though I do love fashion, I have a practical approach towards it and believe in clothing recycle, that is second-hand and donating clothes to the ones in need. The only outfit I ever kept was Leo's very first onesie we dressed him with to bring him home from the hospital. The rest I sell on Leonardo's Closet IG page or through Brooklyn list-serve for local parents. I also buy used clothing from other mamas, especially if I find someone with similar taste.
Sometimes I think that I am lucky I have a boy – I might have gone bananas (and bankrupt!) shopping for a little girl. Boys' fashion is definitely more limited but not impossible to find. What are you favorite brands? Please share, I am always on the look!