I celebrated my 37th Birthday in an unusual way – we had a photoshoot in our loft, as well as I gave an interview for YOHO! girl magazine, one of the top fashion and lifestyle print magazines in East Asia, for the "The Place" column. It's out this month but only available in China, so I thought I would share some photos and interview itself here. I hope you'll enjoy it, as we sure did!
YOHO! girl: When did you move to this apartment, and what was it like before you renovated/decorated it?
I moved to this loft 6 years ago and it looked VERY different from what it is now. The loft is located in a converted factory building. back in 2010 it was a commercial lease and tenants could do any modifications they wanted, so every loft in the building is unique. My loft originally had 4 tiny rooms in the center, shiny beige walls and claustrophobic black detailing on the ceiling edges. before even moving in i asked the landlord to demolish the build-ups so i could start with an open space because i wanted to have my photo-studio there. I painted everything white. one of the old rooms downstairs was converted into a spacious walk-in closet. two loft bedrooms were designed by me later, and built by my next door neighbor who did an amazing job within only 5 days (during which i managed to stay at the loft and even have photoshoots, while under construction) the loft changed even more after I got married and we had our baby boy last year. it's more cosy and home-like now, with lots of conscious baby-stuff around *)
YOHO! girl:  A simple and brief introduction of yours as well as your partner's occupancy?
My name is Yulia, I am Russian by origin, a photographer and post-production artist by occupation, and full-time mom to a beautiful 16mo boy by vocation. My husband Nicolas is Argentinian, and he is the owner and master mind of Ambrosio jewelry.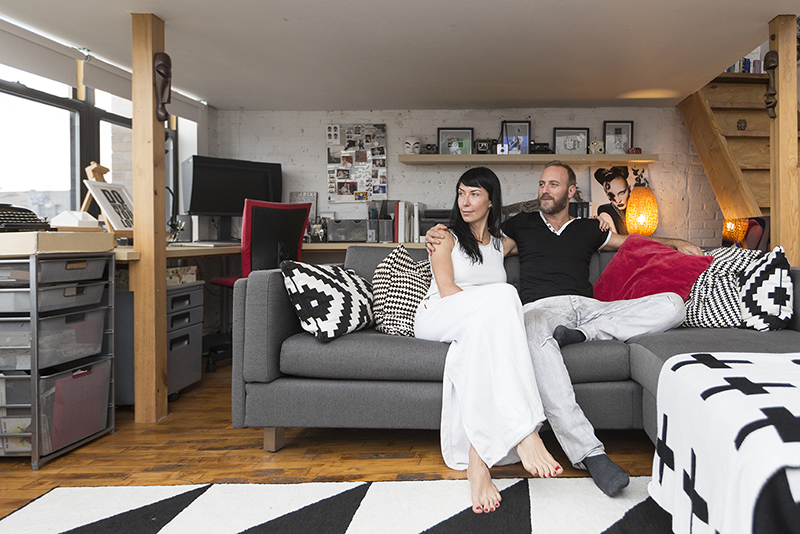 YOHO! girl:  Which part of this apartment is the part that you're the most proud of?
Two cosy loft bedrooms upstairs – they added good 200q.ft of useful space and privacy for a comfortable family living. I left walls of the bedrooms half-open to let air and light inside the rooms. also, sliding doors was a great solution for narrow staircase. One of the bedrooms has Manhattan view, while the other one (smaller and cosier one) eventually became my son's nursery.
YOHO! girl:  Which spot/corner is your favorite spot in this apartment?
Lounge area under the master bedroom where I can sit on the sofa and watch sunset over Manhattan skyline through our unobstructed floor-to-ceiling window.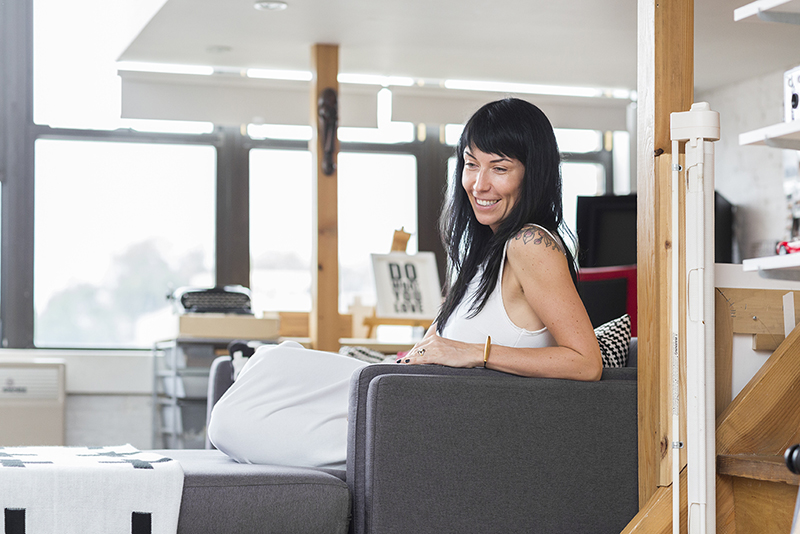 YOHO! girl:  What's your favorite season of the year?
Autumn. I always felt like September was the real New Year that brings fresh air and exciting changes. It's also the month of my Birthday, so I might be a little biased *)
YOHO! girl:  What are the keys on your kitchen wall about? Where did you get them?
The keys collection belongs to my husband Nicolas. When we first met he lived in Milan, and he had a wall showcasing antique keys he collected from all around the world during his extensive travels. When he moved to New York to live with me he chose that wall at our kitchen to be the new display to his collection. It's has been amazing to see this collection grow (literally so!) with the new additions we bring from every trip we make. My parents are also passionate about contributing: my Dad is an antique restorer and he also collects keys. Many of his keys live on our wall now, including the keys from my childhood apartment in St.Petersburg where I grew up.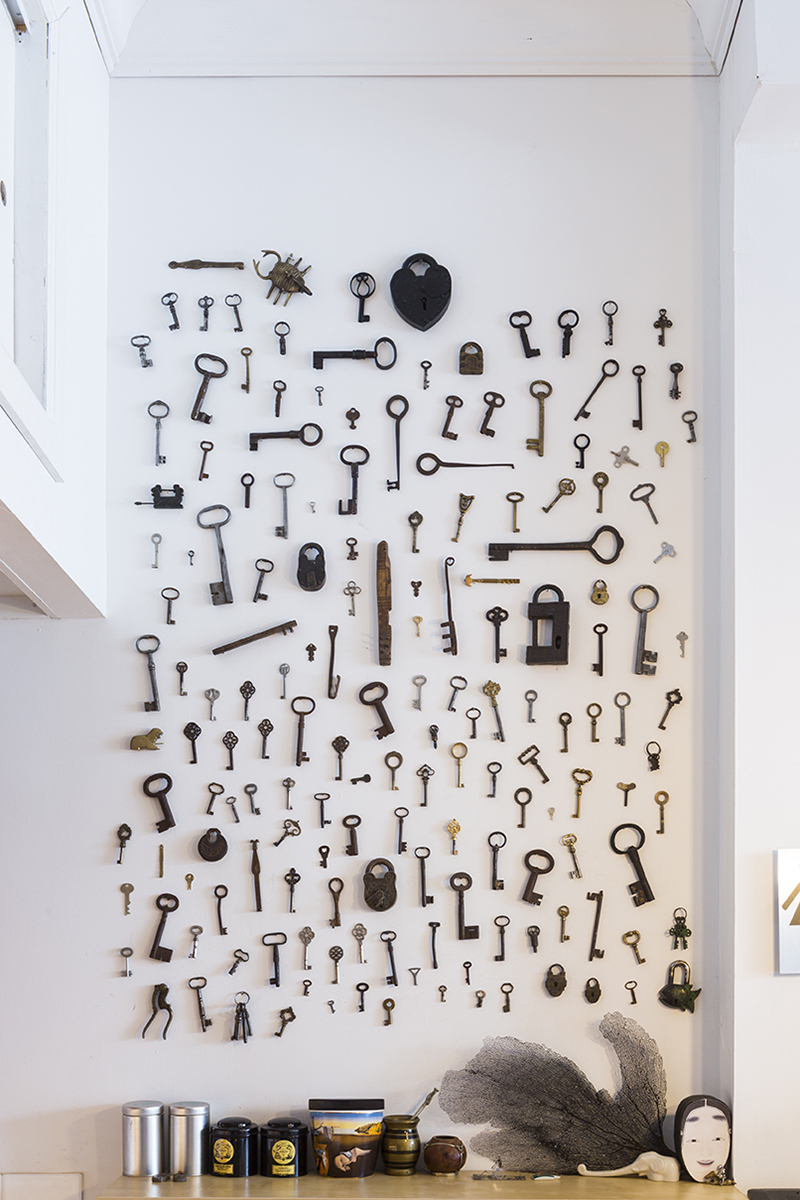 YOHO! girl:  Three fun and cool facts about your camera collection?
1. Most of the cameras are in perfect working condition but sadly it's hard (if not impossible) to find film for many of them.
2. This collection has started many years ago with my first camera, Lomo Compact, which my parents gave me for my 6th birthday.
3. One of this cameras is hand-made and has my nickname and date of birth on it. It was a very special gift for the first New Year I celebrated in this loft.